Peder Mannerfelt
Machine Woman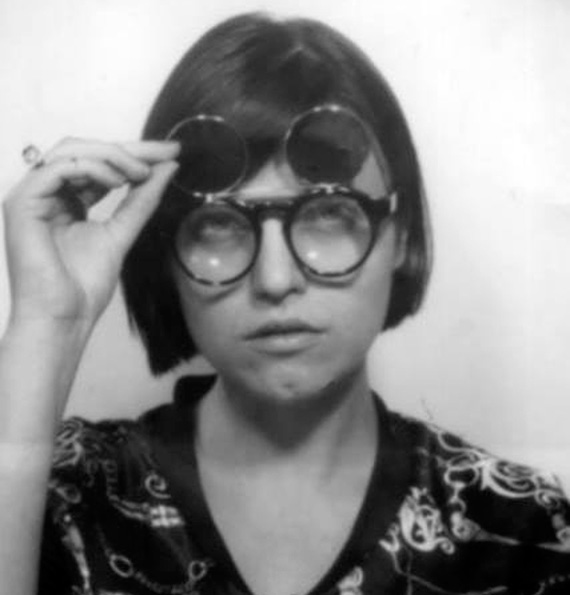 「フィードバックループの感覚(耳/ヴィジュアルである)および電気の刺激によるバイオ有機体の刺激は、リアルタイムおよび明確な時間リズミカルな連鎖において刺激のプログラムを作ることによって示される--音楽は、感覚の刺激のリアルタイムの組織に巻き込まれたアートである (Manford L. Eaton ) 」
Anastasia Vtorovaは、ロシア生まれのベルリンに住むアヴァンギャルドで実験的テクノをもてあそんでいるオーディオ・ヴィジュアル・アーティストで、彼女の楽しい抽象的でミニマルサウンド美学は、政治的な不適合性により取り囲まれた90年代のレニングラードのゲットーで成長することによって形成された。Machine Woman名義で彼女の作品をストックフォルムのPeder MannerfeltがMannerfelt Produktionからセットアップした " For Sweden " は、SoundCloud上のMannerfeltと接触し、そこにはインスピレーションを与えるミニマルな生で、直接的な言語、憂鬱な映画をみるようなエレクトロニカ、インダストリアルノイズが構築されていて、12月にリリースされる。Anastasia Vtorovaは2012年頃から活動を開始して、Italian Beach BabesとHAUS OF PINSからそれそれ1本づつカセットをリリース後、現在はMachine Womanという別名義で活動。
Peder Mannerfeltのプロデュースは2014年にリリースしたKLARA LEWISのEP " 'Msuic " でのSimon Fisher TurnerとRainier Lericolais ( ぼくが2011年remodelからリリースした " a sign paris - ozaka - kyoto [CD+DVD] " に彼の4曲が収録されている) の協力のもとワルター・ルットマンのクラシック1927無声映画 「'Berlin: Die Sinfonie der Großstadt」が収録されたフィールドレコーディングとアトモスフィアによる新しいサウンドトラックにもアプローチしていた。プロデューサーとしての彼の存在も見逃せない、、

bigupmagazine
Premiere: Machine Woman - "Liquid Metal"
PederMannerfeltProduktion
Play
Machine Woman - For Sweden
Follow Peder Mannerfelt Produktion and others on SoundCloud.
"Growing up in the ghetto of Leningrad in the 90's surrounded by political unsuitability and Brutalist architecture will shape you for life, but so will discovering Boney M's Night Flight To Venus"
Machine Woman, aka Anastasia Vtorova, is a Soviet-born, Berlin-based, audio and visual artist.
Waltzing the line between techno and avant garde, her six-track 'For Sweden' EP finds a fitting home at Peder Mannerfelt's eponymous label.
https://soundcloud.com/the-subliminal-kid
―――――
Mannerfelt / Haydo
レバノンで生まれたストックフォルム在住のSimon HaydoはDJ、プロデューサー、レーベルマネージャーで、90年代遅く活動を始め、Studio Barnhus、Balans、Stockholm LTD、MindTripから7週ごとに新しいEPをリリースなど多くの作品をリリースしている。伝説の地下パーティーKruthusetを主な活動の場として音楽を生み出し続けている。彼曰く「 DJ-ingは、物語について話すことである。私のセットはいつも最初と終わりを持ち、ひとつの物語を構成する」
Peder Mannerfelt とSimon HaydoのAvianからの " Radio Mohave " は、いまや最も純粋で、最も本能的なテクノと言えるだろう。潜在意識を煽り、多彩で変化に富んだ2016年以後のダンスミュージックの鋳型、、、
Mannerfelt / Haydo | Radio Mohave [Avian 2015]
0AntN
2015/04/09
Mannerfelt / Haydo | Radio Mohave
Label: Avian – AVN019
Format: Vinyl, 12"
Country: UK
Released: 31 Mar 2015
Genre: Electronic
Style: Techno
http://www.discogs.com/Mannerfelt-Hay…
Boomkat Product Review:
Clinical techno hypnosis conducted by Sweden's Peder Mannerfelt and Simon Haydo for Shifted's Avian label. This is some of the purest, most visceral Techno we've heard in a while, grappling with sheer frequencies and shifty patterns with a proper, bloody-minded focus. It more or less blends the best of both their worlds - Mannerfelt's uncanny studio skill and Haydo's sleek, purified dance tracks found on DEM. There's five cuts of finer wave functions oscillating between monotone jacks, rumbling rhythmic noise and EBM-tainted throbbers for the hardest-to-please experimental techno heads.
Peder Mannerfelt is known as The Subliminal Kid and as part of Roll The Dice alongside his own releases on Digitalis, We Can Elude Control and Stockholm LTD. Here we find him collaborating with Simon Haydo (also well established on DEM) for their first Avian appearance with five intense, unnerving and varied tracks.
Mannerfelt / Haydo | Radio Mohave
A1 Radio Mohave A2 Analysis
A3 Head Related Transfer Function
B1 Never Let You Down B2 Stepping In
Avian – AVN019
Vinyl, 12"
UK
Released: 31 Mar 2015
Electronic
Techno
written and produced by Peder Mannerfelt and Simon Haydo
mastered by Matt Colton at Alchemy, London
AVIAN 2014 | Published by Copyright Control ©
AVIAN 2015
PederMannerfelt III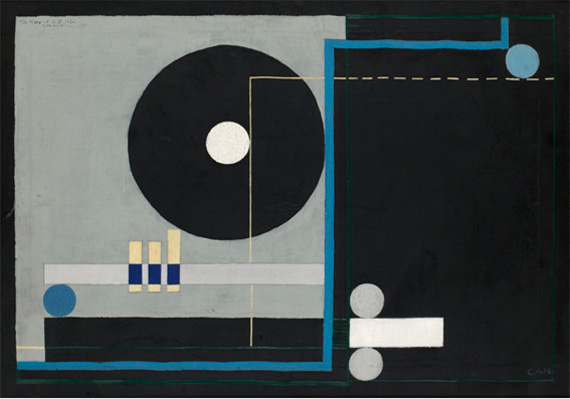 GÖSTA ADRIAN-NILSSON, "KONSTRUKTION PÅ SVART".
Signerad GAN. Utförd 1930. Duk 44 x 62 cm.
スウェーデンのシンセエキスパートからの3番目のソロのリリース、この作品で彼の3部作は終わる。現在のパワーエレクトロニクスの領域でPeder Mannerfeltとyves de mey ( もうすぐ彼のDrawn With Shadow PensがSpectrum Spoolsからリリースされる) だけが、抽象的なサウンドデザインを追跡するに値する。電子音楽とアートが共存するいまの時代に…ナイトクラブの騒々しく演奏されるクラブミュージックに遭遇したMannerfeltの経験によって引き起こされるといわれているクラブミュージックではないクラブミュージック、、、敏感な奴は誰も言葉にしないけれど、誰もが感じている嘘っぽいダンスフロアに流れるビートとハウスミュージクの白けた感情、、、Mannerfeltは、新感覚を再生することを試みる、、、ここにはスカンジナビアの場面、ストックホルムの未来的カフェ/クラブでの現在進行形の複雑な混合物と、純粋なアナログサウンド、表現的歪みおよび強力な低いトーンパターンに基づくミニマリズムとインダストリアル・ミュージック、パンク、アンビエント、ノイズ、コンテンポラリー・ミュージック、フィールドレコディングなどの破片で構成された動的な全体をシミュレーションする万華鏡のような未来的なサウンド表現と新しい音地平線が開かれている。Peder Mannerfeltの音響は「どこでそれが導くかを知らずにシンボルの雄大な迷宮に続くように様々な数学的な形を現代の方法で接続することが、Gosta Adrian-Nilssonの抽象的なペイント"Konstruktion på svart"に似ている ( BY JUSTINAS MIKULSKIS ON 6 MAY '14 )」
A1 Acid Drop A2 Db At Holger
B1 Mach 2 B2 The Limits Of Control
B3 Word Clap Bass
Peder Mannerfelt – PM003
Vinyl, 12"
Germany
Released: Sep 2015
Electronic
Techno, Experimental
PederMannerfeltProduktion
Peder Mannerfelt Produktion EP3
issi Moon changed my life! It was in a now refurbished part of Stockholm in a futuristic cafe/club called Holger that i had my first encounter with loudly played club music. The night was called dB and we lined up with our fake IDs every Saturday to hear Cissi Moon spin Drum & Bass records and let the bass engulf our beings.
At the time the art of making electronic music was totally alien to me, I could not for the life of me work out how to ever make music that carried the same emotional and physical impact as I felt on that dance floor .
I have spent the last 17 years or so trying to get back to that state of being at one and completely lost with the music.
This record concludes a trilogy of EPs by Peder Mannerfelt on his eponymously named label. What comes next is everything and beyond.
www.decks.de/t/peder_mannerfelt-pm003/c5n-sm